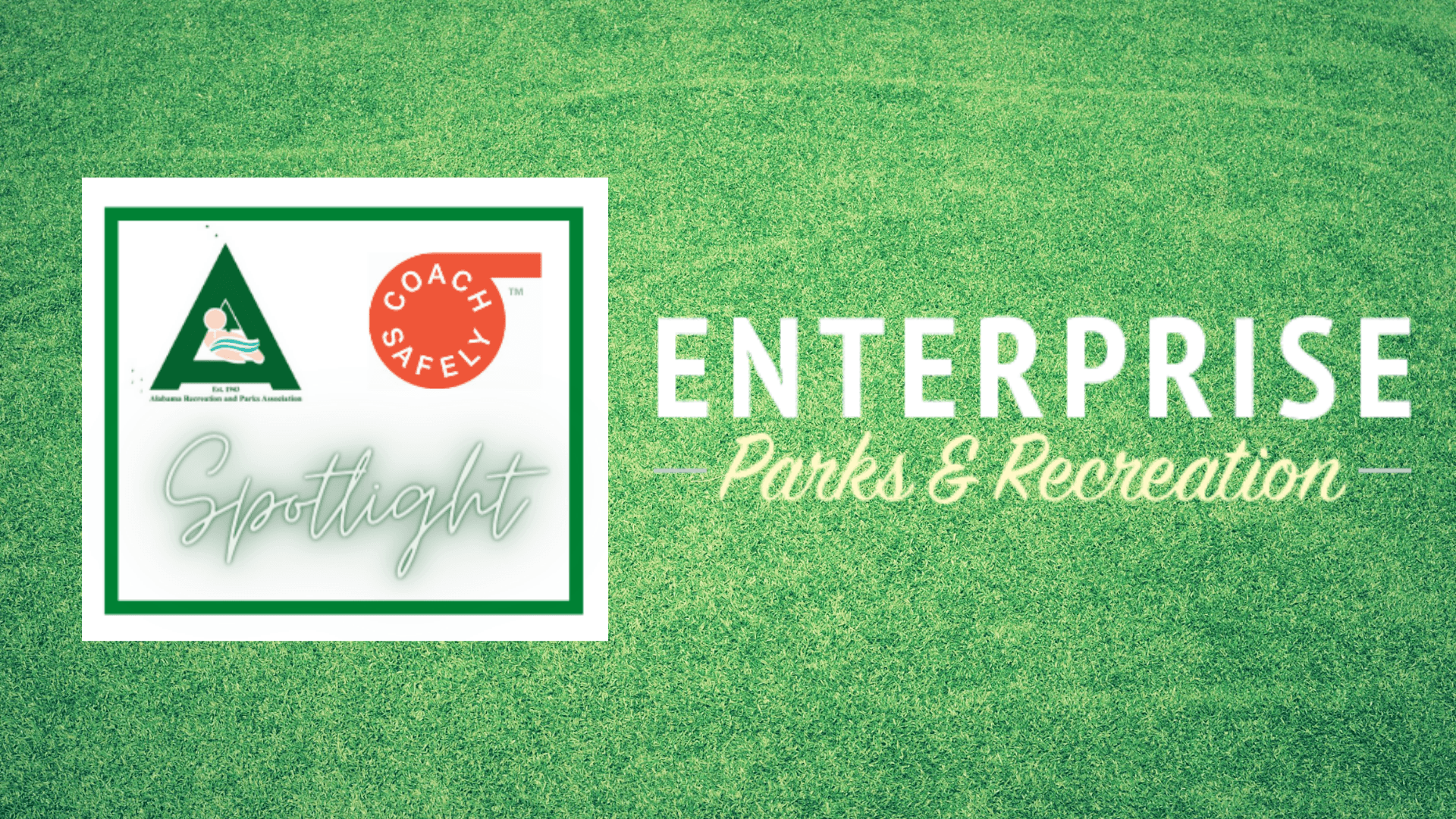 How one ARPA agency trains its coaches to protect its young athletes
Will Powell is a senior at Enterprise High School, looking forward to playing his final season of prep baseball. His dad, Billy, doesn't take that for granted. Not after Will dealt with a knee problem, then another knee problem, then an elbow issue for three straight years in youth ball.
In each case, Billy noticed something wasn't right with his son, and his educated vigilance allowed Will to receive the care he needed to prolong his baseball experience. But what if Billy weren't the longtime director of Enterprise Parks and Recreation, charged with keeping children active, healthy and safe?
"If I was a parent and just dropped him off and came back and picked him up," Powell said. He didn't finish the sentence. He didn't have to. Maybe one of Will's coaches would've noticed something was wrong. Maybe they would've known what to do. Maybe not. Most youth coaches are volunteers, and they come from a wide variety of backgrounds.
As Powell said, "They're not doctors."
Powell's experience with his son, as well as his supervision of other parents' children, made him an early and enthusiastic supporter of Alabama's 2018 Coach Safely Act and a leading advocate within the Alabama Recreation and Parks Association of the ARPA/CoachSafely Initiative.
The ARPA has taken the lead in implementing the law, which requires all youth coaches of children aged 14 and under to be trained in injury recognition and prevention. Powell and his assistant director, Blake Moore, have made Enterprise Parks and Rec a positive example for the rest of the state's 92 ARPA agencies in serving as the law's boots on the ground.
"The City of Enterprise Parks and Recreation Department is well-versed in getting the job done right while serving their community," said ARPA Executive Director Natalie Norman. "Through the leadership of Director Billy Powell and Assistant Director Blake Moore, the youth participating in their athletic programs are doing so in a CoachSafely environment. This provision of an extra layer of protection for their kids, through the CoachSafely training, is just one way they are providing the safest sports environment possible for the youth of their community."
Powell and Moore see to it that the hundreds of coaches who supervise thousands of young athletes in multiple sports complete the comprehensive training course covering subjects from Concussions to Overuse Injuries to Mental Health to receive their CoachSafely certification.
"It gives the parents peace of mind," Powell said. "I can tell them that each of these coaches is certified to give your child the best care."
Moore, as a former high school football, basketball and softball coach, has a first-hand understanding of the Alabama High School Athletic Association's educational training requirements for its coaches. About to enter his sixth year with Enterprise Parks and Rec, Moore said youth coaches gain a deeper appreciation for their role after taking the CoachSafely course.
"Their position as a coach is a lot more important than they realized when they signed up," Moore said. "They understand: 'I've got this child's health in my hands.' "
Moore described Enterprise's approach to getting its coaches trained each season. After the coaches pass a background check, they attend a meeting at which he explains the CoachSafely law and training course – Enterprise prepared its own step-by-step guide to make the process as easy as possible – and sets a deadline for them to complete the course.
"We want them trained by the second week of practice," Moore said, to give them time to choose assistants, who also must complete the training.
Powell, who spent 2019 as the ARPA president, is celebrating his 25th anniversary with Enterprise Parks and Rec. He said he's proud of Moore, their colleagues and their coaches for buying into the ARPA/CoachSafely Initiative.
"That's the whole goal for the state of Alabama," Powell said. "One, we want the kids to have fun, but two, we want to try to keep them safe and three, if there's some type of injury, we want to identify it before it gets to a point where it becomes a long-term issue."
So, like Will Powell, all Alabama children will be able to enjoy the benefits of playing sports as long as possible.
— Kevin Scarbinsky