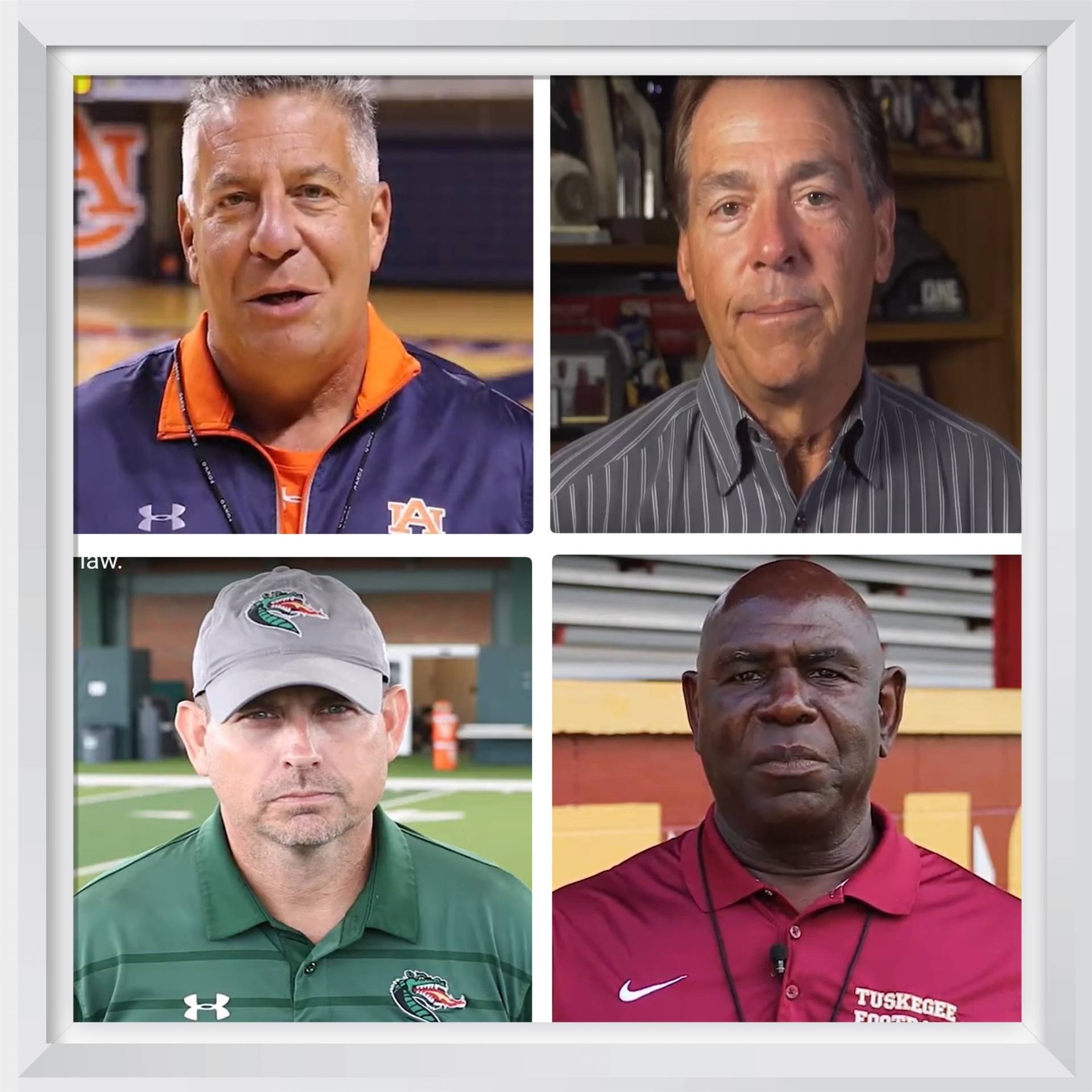 State college coaches support Coach Safely Law in PSA
Alabama's Nick Saban, UAB's Bill Clark and Tuskegee's Willie Slater coach football. Auburn's Bruce Pearl and Terri Williams-Flournoy and Alabama State's Freda Freeman-Jackson coach basketball. Jacksonville State's Jana McGinnis coaches softball. UAB's Mark Tjia coaches tennis. Aside from their roles as college coaches in the state of Alabama, what do they all have in common?
They support the state's Coach Safely Law, and they showed that support by appearing in a public service announcement (PSA) campaign designed to raise awareness of the law. The law, passed by the Alabama Legislature and signed by Gov. Kay Ivey in 2018, mandates that all coaches in the state who supervise children aged 14 and under in youth sports must complete a training course in injury recognition and prevention annually. It's the first law of its kind in the United States.
The PSA campaign was produced by the CoachSafely Foundation, a 501 (c)(3) non-profit which advocated for the law and works to implement it through a joint initiative with the Alabama Recreation and Parks Foundation. The PSA campaign is distributed through the Alabama Broadcasters Association and its Public Education Partnership.
— Kevin Scarbinsky