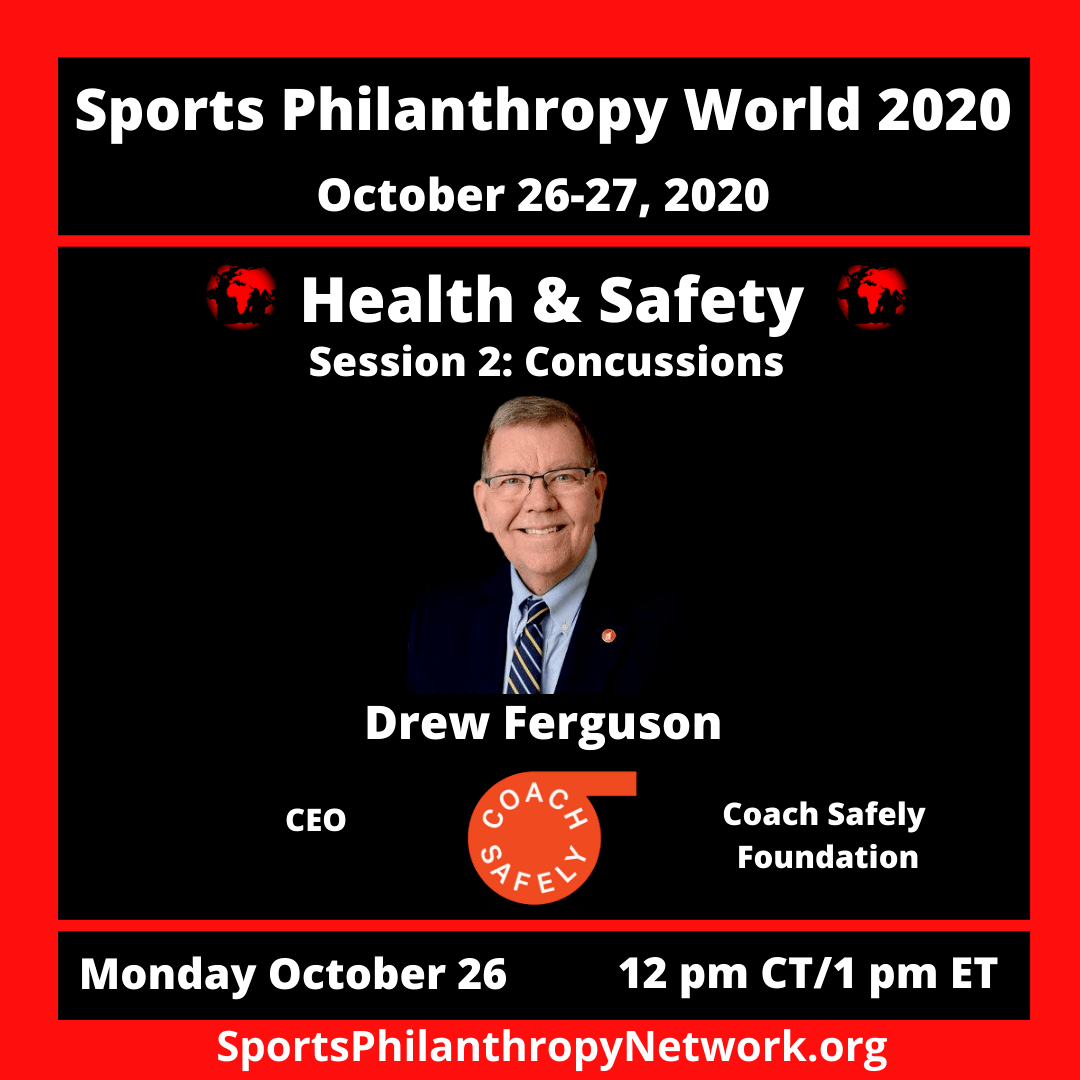 Experts agree education is key to keeping youth athletes safe and healthy
Brent Novoselsky is a first-hand expert on concussions. He suffered one playing high school football and another as a college tight end at Penn, and he was knocked out each time. He suffered them regularly as a special teams kamikaze in the NFL, to the point that his vision was impaired. He swears he would sit at home on an off day, shake his head "and hear the ocean."
At age 54, he still loves football and the positive life lessons it teaches, which is why he works with the NFL Players Association through its Retired Players chapter in Chicago to make the game safer at every level. He has specific ideas on how to do it, like having kids play multiple sports and having them play flag football rather than tackle until they get to high school, but there was an overarching theme to his message and that of the entire panel on Concussions during the Sports Philanthropy World 2020 virtual conference Monday.
"I think education for these coaches and parents is extremely important," he said.
Educating youth coaches to keep their players active, healthy and safe is the mission of the CoachSafely Foundation, which fellow panelist Drew Ferguson serves as CEO. As a long-time athletic trainer, medical advisory board member of the Alabama High School Athletic Association and director of sports medicine for Children's of Alabama, Ferguson has an acute understanding of the differences between standards of care for college and high school athletes and their youth counterparts.
In youth sports, he said, with more than 60 million kids 14 and under participating nationally, "it's like the wild, wild West in terms of rules and regulations."
To help establish a standard of care for Alabama's youngest athletes, Ferguson and the CoachSafely Foundation advocated for the passage of the 2018 Coach Safely Act, the first law of its kind in the United States, which requires that all youth coaches of children 14 and under be trained annually in injury recognition and prevention. The foundation's medical advisory board, led by world-renowned orthopedic surgeon James Andrews, developed the comprehensive, evidence-based and peer-reviewed CoachSafely training course to meet the law's mandate, as approved by the Alabama Department of Public Health.
"It's a public health issue," Ferguson said. "We've made great inroads in educating youth coaches in Alabama in the last year."
Dick Gould, the retired Stanford University tennis coaching legend, was the third member of the panel on concussions. Gould agreed with Ferguson that "a culture change is needed" in the way coaches and athletes at all levels approach possible concussions.
One example: If you sustain a hit that makes you woozy, Gould said, "the important thing to understand for these kids is it's not manly to stay in the game."
As Novoselsky said, "You play injured, that's stupid. You can't leave it in the athlete's hands."
That's why, Ferguson said, Alabama's 2011 Concussion Law requires athletes who sustain a possible concussion be removed from practice or play, not return that day and not return at all until they've been cleared by a doctor. The CoachSafely online training course teaches that standard to youth coaches in its two Concussion modules.
As Ferguson pointed out, youth coaches need that education because the vast majority are volunteer parents not otherwise trained in injury recognition and prevention. 
"You need to have a mandate from governing bodies to accept the fact that education is needed for coaches," Ferguson said.
The Alabama Legislature provided that mandate. Ferguson and the CoachSafely Foundation developed the course to meet it, distributing the course to youth coaches through a joint initiative with the Alabama Recreation and Parks Association. Discussions are under way to distribute the course to Youth Athletics Associations outside Alabama as well.
Gould and Novoselsky complimented Ferguson and CoachSafely for their efforts.
"I love what you're doing," Gould said. "You've really set the state of the art for education, especially at the younger ages."
— Kevin Scarbinsky